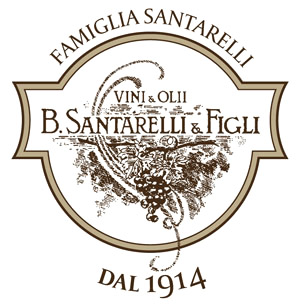 OUR HISTORY
1914
"BERARDINO SANTARELLI & FIGLI"
On March 5 1914, the brothers Emidio, Isidoro and Antonio Santarelli met in the office of the notary Giovanni Onofrio of L'Aquila in Amatrice to sign the charter of the company "Berardino Santarelli & Figli", named after the founding father, Berardino, Wine Merchant.
1967
THE ORIGINS
OF CASALE DEL GIGLIO
In 1967 Dino Santarelli, fascinated by the Agro Pontino valley, founded Casale del Giglio at Le Ferriere, a hamlet close to the ancient city of Satricum in the province of Latina, some 50 kms. south of Rome. This was virgin territory, quite unlike other parts of Lazio or any other Italian region and ripe for viticultural exploration.
One by one the eleven "Vini & Olii" changed hands, with the exception of Piazza Capranica which was converted from 'enoteca' to restaurant and is still owned by the family today.
90's – today
ANTONIO SANTARELLI
& PAOLO TIEFENTHALER
Since the early 1990s, Dino's son Antonio, in keeping with his father's intuition and in partnership with the young enologist Paolo Tiefenthaler, from the northern Italian Trentino region, has achieved remarkable results from an intense programme of research and experimentation.
From Le Ferriere to Rome, from Rome to Lazio, from Lazio throughout Italy, from Italy and beyond, the wines of Casale del Giglio have conquered the world.