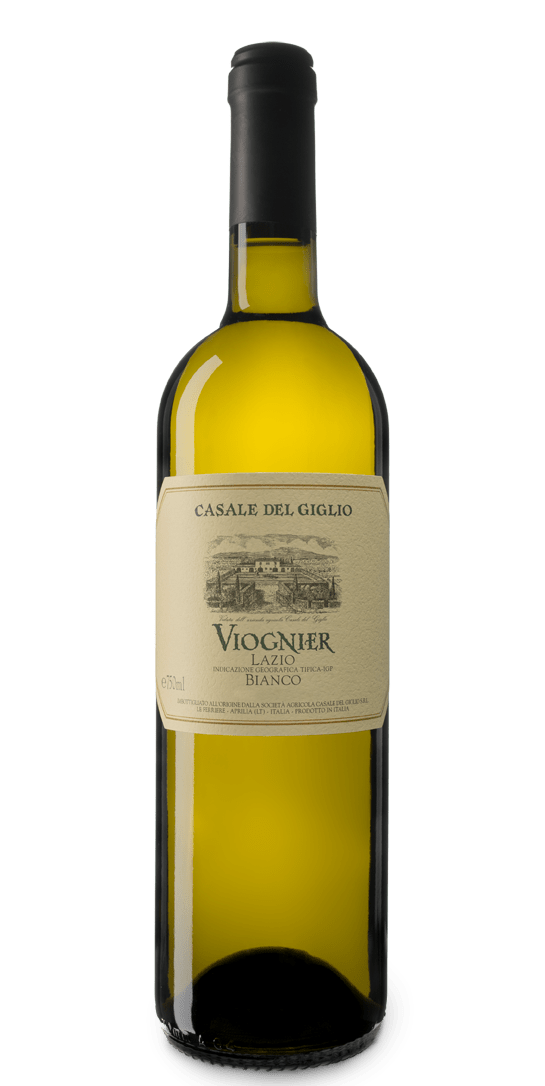 VIOGNIER
BIANCO LAZIO IGT/IGP
HISTORICAL BACKGROUND
A native of the Rhone Valley, the Viognier grape is at the heart of one of southern France's most exceptional white wines, the hard-to-find "Condrieu".
The grape, whose clusters when fully ripe are compact and deep yellow in colour, does not disdain a lack of moisture and adapts well to hot climates.
Relatively poor, but loose, welldrained soil favours a delayed harvest, thus enhancing the grape's characteristic aromas of peach and apricot.
GRAPE VARIETIES AND VINIFICATION TECHNIQUE
100% Viognier.
This white wine is produced entirely from fully ripe and even slightly over-ripe Viognier grapes. The fully ripe clusters that have enough acidity to sustain the character of the variety are harvested first, while those left on the vine to ripen further, once harvested, undergo 8 – 10 hours of cold maceration at 7/8°C followed by a slow soft pressing. Fermentation is spontaneous and lasts for around 10 days at a temperature of 17/18°C.
The wine is stored on the lees in stainless steel tanks where temperatures are kept low (8/10°C) to prevent the onset of malolactic fermentation.
Bottling takes place the following spring, usually at the end of March.
TASTING NOTE
A brilliant yellow wine whose distinctive floral overtones of white rose petals, linden blossom, acacia and broom join the signature aromas of ripe peach and apricot on the palate.
A perfectly balanced confection which draws slowly to a close on a fresh, aromatic finish.
SUGGESTED FOOD PAIRING
Raw fish from the Lazio coast, or sashimi.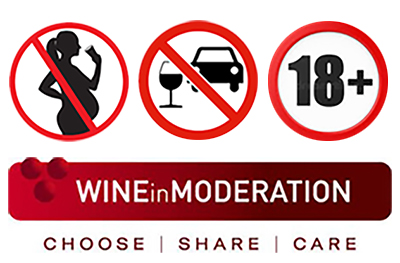 Bevi sempre con moderazione
Always drink in moderation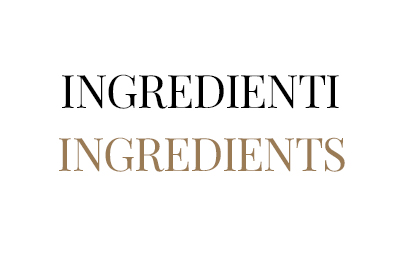 Uva, conservanti (sulfiti)
Grape, preservative (sulphites)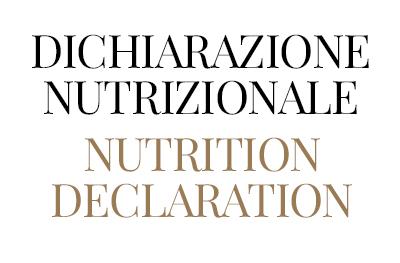 100 ml
Energia/

Energy

293 kJ
70 kcal
Grassi/

Fat

0 g
  di cui/

of which

    Acidi grassi saturi/

Saturates

0 g
Carboidrati/

Carbohydrates

0,9 g
  di cui/

of which

    Zuccheri/

Sugars

0,2 g
Proteine/

Protein

0 g
Sale/

Salt

0 g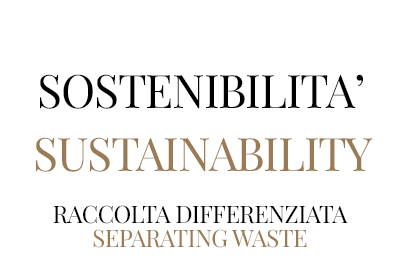 COSA E'
WHAT
DOVE VA
GOES WHERE
Bottiglia / Vetro GL71


Bottle / Glass GL71

VETRO


GLASS BIN

Capsula / Plastica – PVC03


Capsule / Plastic – PVC03

PLASTICA


PLASTIC BIN

Tappo / Sughero – FOR51


Cork / FOR51

ORGANICO / RACCOLTA DEDICATA


ORGANIC / DEDICATED BIN
VERIFICA IL SISTEMA DI RACCOLTA DEL TUO COMUNE
CHECK THE COLLECTION SYSTEM ADOPTED BY YOUR LOCAL COUNCIL