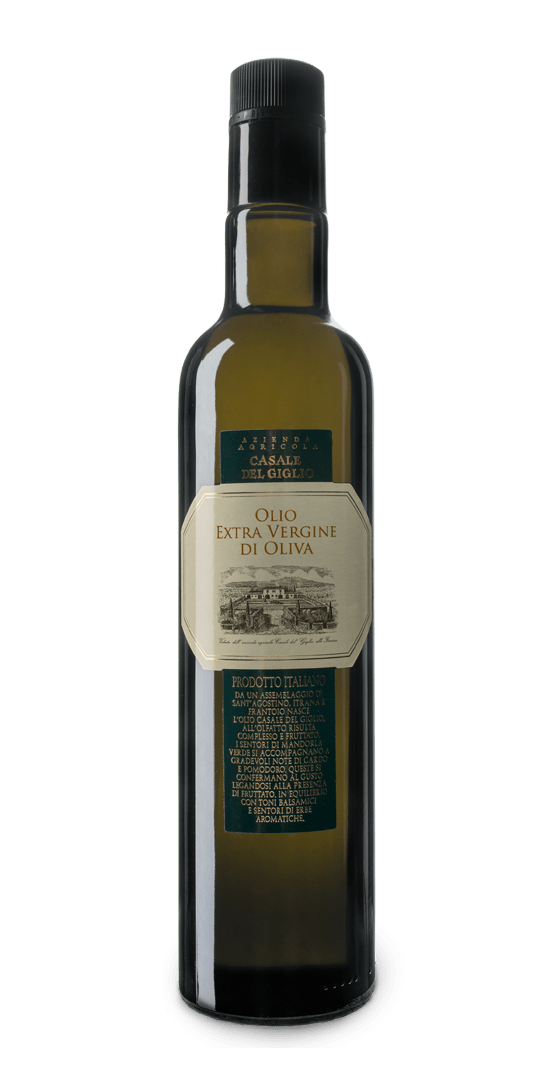 OLIO EXTRA VERGINE DI OLIVA
TECHNICAL DETAILS
The extra virgin oil Casale del Giglio is a blend of Sant'Agostino, Itrana and Frantoio varietals from the estate's own olive groves.
A complex nose, characterized by the distinctive grassy fruitiness of green almond, goes hand in hand with pleasing notes of cardoon and tomato leaf which then linger on the palate.
Hints of aromatic herbs and mellow balsamic tones are perfectly balanced by an agreeable bitterness and an enticing spiciness.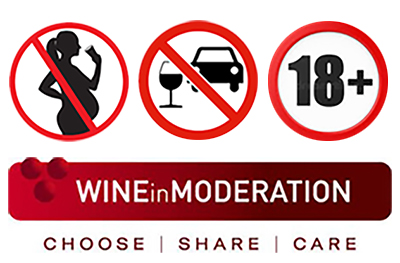 Bevi sempre con moderazione
Always drink in moderation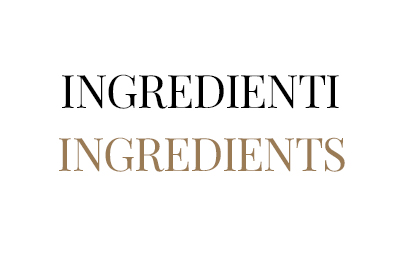 Olive
Olives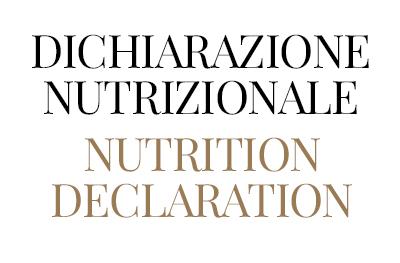 100 ml
Valore Energetico/

Energy value

3378 kJ
882 kcal
Proteine/

Protein

0,0 g
Carboidrati/

Carbohydrates

0,0 g
    di cui zuccheri/

of which

Sugars

0,0 g
Grassi/

Fat

91,3 g
    di cui saturi/

of which saturates

12,0 g
Monoinsaturi/

Monounsaturated

72,5 g
Polinsaturi/

Polyunsaturated

6,8 g
Colesterolo/

Cholesterol

0,0 g
Fibre alimentari/

Dietary fibers

0,0 g
Sodio/

Sodium

0,0 g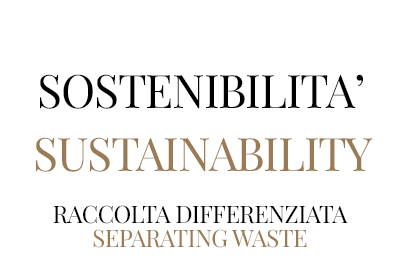 COSA E'
WHAT
DOVE VA
GOES WHERE
Bottiglia / Vetro GL71


Bottle / Glass GL71

VETRO


GLASS BIN

Capsula / Plastica – PVC03


Capsule / Plastic – PVC03

PLASTICA


PLASTIC BIN

Tappo / Sughero – FOR51


Cork / FOR51

ORGANICO / RACCOLTA DEDICATA


ORGANIC / DEDICATED BIN
VERIFICA IL SISTEMA DI RACCOLTA DEL TUO COMUNE
CHECK THE COLLECTION SYSTEM ADOPTED BY YOUR LOCAL COUNCIL